Guided Black Bear Hunts in Minnesota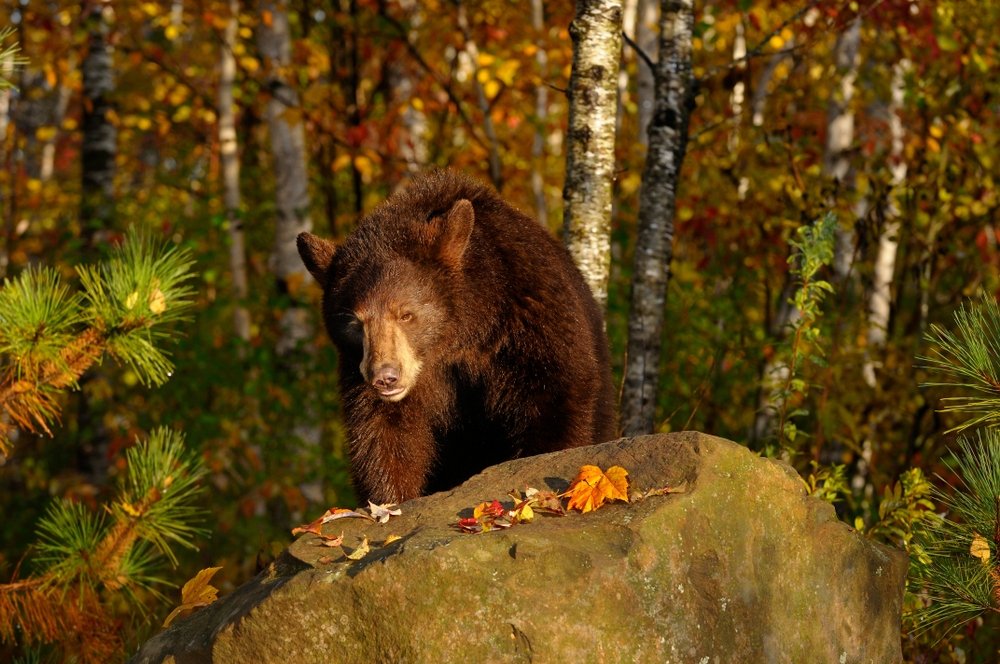 Black Bear in MN
The Minnesota Black Bear Hunt
The hunting in the Northwoods of Minnesota consists of thick timbered areas, Swamps, Sloughs and Brush Country. You will be hunting from elevated box blinds or ladder stands over bear bait. Our guides make sure to bait regularly prior to the hunt to make sure the bears are present.
After a successful bear hunt, we will assist you in game retrieval and transport your game to a local processor if you choose. We have extra freezer space on site if you choose to skin and quarter your bear. We have a Polaris Ranger UTV and Yamaha Kodiak ATV with a trailer for game retrieval.
We try to cook for our guests around 3-4 nights during your stay leaving a couple nights open for you to cook a few of your specialty meals for the guys or throw some pizzas in the pizza oven. Nightly meals will be planned once the bear hunt has been booked.
Baited Black Bear Hunting Packages
Bear Hunts over Bait: Zones 41 & 46 (Lottery Application) Apply by Early May Year to Year.
5-Day Bear Hunt $2,500
No-Quota Bear Hunts: (Licenses over the Counter) These hunts are limited so book early!
Bear Surplus Licenses available early August of every Year.
For those of you hoping to Bear hunt with us in the future we have numerous prime bear hunting properties in Zones 41 & 46 so be sure to start applying for these units as early as May. Lottery Deadline first week of May year to year.
Transportation to and from the Bemidji, MN Regional Airport is free of charge. (218) 444-2438/ www.bemidjiairport.org
Rates do not include license and tag.
For license information and hunting regulations please go to www.dnr.state.mn.us

All hunts require $1,000 Down Payment at time of booking which is non-refundable but may be used towards another hunt at an alternative date.
Book Your Hunt!!! Call Chad at 218-533-1180
Master Bear Outfitter License#84941