The Hunting Lodge in Minnesota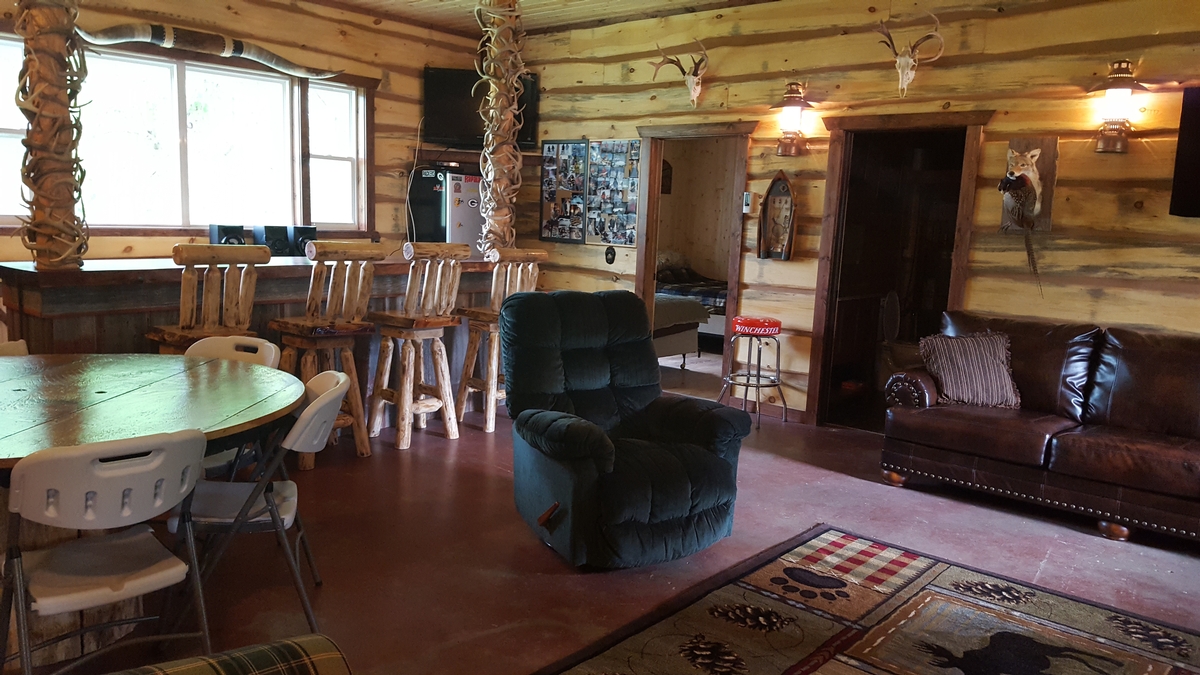 The Hunting Lodge
Hunter Lodging consists of 5 or 6 cabins/homes within our hunt area with some tucked into the woods and some in a smaller town. Most sleep 5-6 hunters comfortably. Note: If you are coming alone, you will be sharing a bedroom with a fellow hunter or two. In order to have your own private lodging being a cabin or house you will need a group of 5-6 hunters.
All cabins/homes are setup a little different with some being very rustic and some more modern. Not all cabins have Cable or Wi-fi however cell phone signal is good at most places.
Cabin locations to and from the hunting grounds/box blinds will be roughly 10 minutes up to 30 minutes and you will be required to drive yourself or group to your hunting stands. Guide helper will show everyone their hunting stands and lodging on the day of arrival.
Please note we do not have 1-huge main building to house 20 hunters in with a bar and 20 TVs on the wall. We are a smaller mom and pop type operation with 5-6 cabins that sleep up to 5-6 hunters and not all lodging is at our basecamp. You will be staying with your group or sharing a bedroom with your buddy or fellow hunter that you do not know.
The perfect place to relax after a guided deer hunt in Minnesota.
The Hunting Lodge Gallery