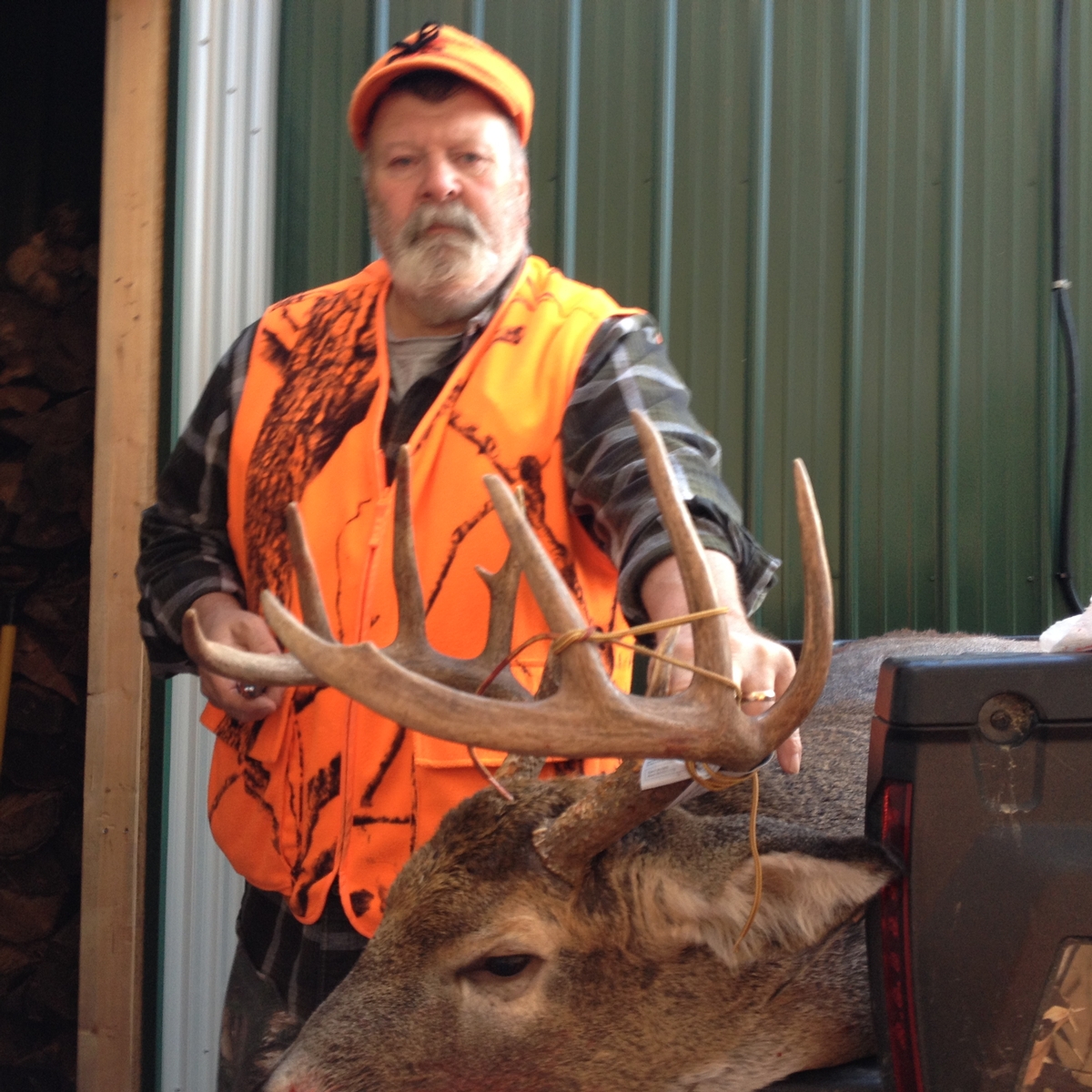 Whitetail Hunting Packages
Rifle Season Hunts: November 9th thru 24th Zones 200 and 184 permit areas (Licenses Over The Counter)
4-Day Deer Rifle Hunt $2,100
5-Day Deer Rifle Hunt $2,650
9-Day Deer Rifle Hunt $3,650
Bow Season Hunts: September thru December (Licenses Over The Counter)
5-Day Hunt $2,100
Muzzleloader Hunts: Nov.30th thru Dec.15th (Buck/Doe) Licenses Over The Counter
5-Day Hunt $1,900 Per Hunter or $1,700 per Hunter with 3-People Minimum
Muzzleloader Doe Hunts: $750 Per Person-or $700 Per Person with a minimum of 3 people/Dates: Nov. 30th thru Dec.15th (Doe Only) Licenses Over The Counter (This is for a 3-day hunt)
The Hunt Package Details
Packages include lodging at Silver Creek Lodge, most meals, home made baked goods, transportation to and from stands if needed, game retrieval assistance, transporting game to local processor if chosen and on-site freezers for your game.
Deer hunts will be from heated elevated box blinds, ladder stands and ground blinds. If you would like to hunt from your climber no problem. You will be hunting over food plots, alfalfa fields, bean fields, acorn ridges, natural edges, funnels, swamp edges and bottlenecks. All hunts are on private land with exception of a couple muzzy/bow hunts in prime areas where deer head to crop fields. All hunts are 100% Free Range. We will help assist in game retrieval and transport your game to a local processor if you choose. We have a Polaris Ranger UTV and Yamaha Kodiak ATV with trailer for game retrieval.
We try to cook for our guests around 2-4 nights during your stay, depending on length of stay, leaving a couple nights open for you to cook a few of your specialty meals for the guys or throw some pizzas in the pizza cooker. Nightly meals will be planned once booked.
Hunt prices do not include License/Tag. For license information and hunting regulations please go to MN DNR website.
Transportation to and from the Bemidji, MN Regional Airport is free of charge. (218) 444-2438/ www.bemidjiairport.org
All hunts require $1,000 Down Payment at time of booking which is non-refundable but may be used towards another hunt at an alternative date
Call Chad with questions or to book your hunt 218-533-1180
Master Bear Outfitter License#84941